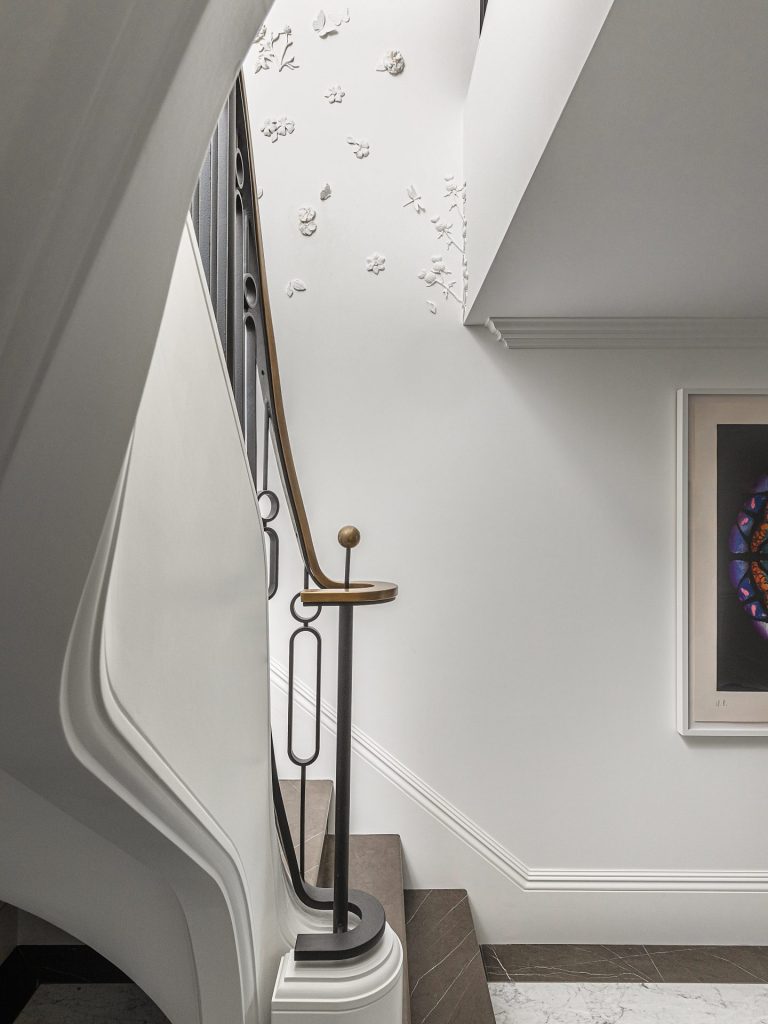 Take a tour: House of Walpole Part 1

ESTILA
House of Walpole residence came together as a collaboration between Walpole, the non-for-profit membership organisation championing British luxury craftsmanship, and Northacre with a mission to bring together the best British brands within one ultra-luxurious space.
The one-off residence was designed by Walpole's member – a luxury interior design studio – Oliver Burns. With its rich history, No. 1 Palace Street – The St. Regis Residences – is one the London's most coveted addresses adjacent to His Majesty's official London residence, overlooking the Palace and its private gardens.
And it is indeed the gardens that play a central part of the design concept entitled "A Celebration of the Palace Gardens". While walking through the 4,000 sq ft duplex 3 – bedroom House of Walpole apartment, references of the garden are introduced through even the smallest detail. From the four bespoke scents that represent each season created by Rachel Vosper, the bespoke Menagerie wallpaper by Cole & Son, to the carefully curated artworks by Maddox Gallery and the stunning cultural lighting installation by Nulty Bespoke, the space is bursting with colours brought in through the seasonal stories of the Palace Gardens.