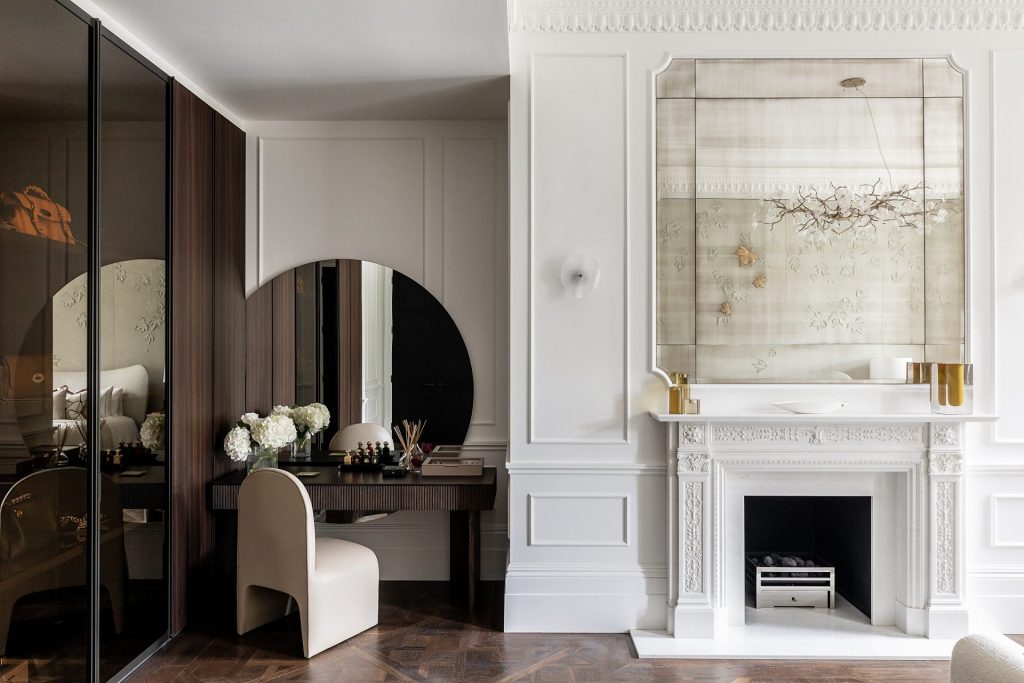 Introducing, House of Walpole: A Repository Of British History & Craftsmanship

RobbReport
This stunningly appointed space is inspired by the Buckingham Palace gardens opposite.
No 1 Palace Street, completed in 1860, takes its cues from the villas of Renaissance Italy. However, the one-off residence and event space just revealed within – conceived by luxury industry body Walpole and created by London-based interior design studio Oliver Burns – could not be more quintessentially British.
The 4,000 sq ft, three-bedroom space – which once made up a small part of one of Britain's first ever five-star establishments, The Palace Hotel – has been inspired by the Buckingham Palace gardens from which it is situated an (injudicious) stone's throw away. As you enter, your eyes are drawn upwards, instantly, by a light installation suspended at various lengths from the ceiling: a twinkling cascade constellation bouncing off dragonflies, butterflies and Mulberry leaves by London lighting specialists Nulty Bespoke.
The gardens' lake, meanwhile, provided the cues for a console table of hand poured resin, pigments and liquid metal, a mirror placed above enhancing its semblance to swirling water. Both were designed by the aforementioned Oliver Burns and created by Wilshire-based Anka Bespoke.