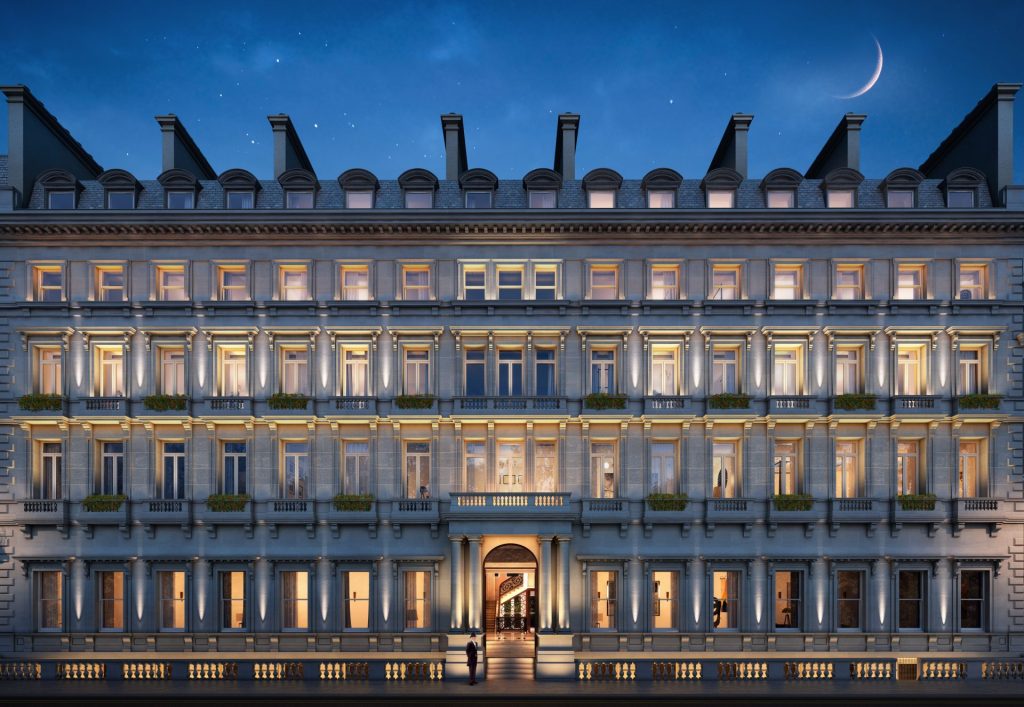 Northacre moves into branded residences with St. Regis at No. 1 Palace Street

PrimeResi
Luxury property developer Northacre and top-end international hotelier St. Regis have signed a license and management agreement to create 72 St Regis-branded apartments opposite Buckingham Palace.
Luxury London property developer Northacre has partnered with hotel brand St. Regis to create its first branded residence project, at the soon-to-complete No.1 Palace Street scheme in SW1.
"No. 1 Palace Street, The St. Regis Residences" will be the first standalone badged residences from Marriott's top-end St. Regis brand in Europe, and promises to "rewrite the standard for luxury, modern living."
Show apartments at No.1 Palace Street have been on display since the end of 2020, and the scheme is scheduled to complete later this year – at the same time as Northacre's other big central London project, The Broadway in Victoria.
Prospective buyers are now being invited to "live exquisite" at the new branded resi scheme, which is located opposite Buckingham Palace. Services and amenities will include a 24-hour concierge, porter services and Marriott Bonvoy benefits, with "a suite of à la carte services" such as housekeeping, maintenance, pet grooming and dog walking. There's also a private spa, 20-metre pool, library and restaurant.